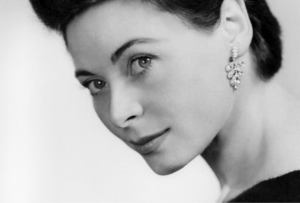 Nollaig na mBan
 "The circles of women around us weave nets of love that carry us when we're weak and sing with us when we are strong." – Sark
If you're looking to put your feet up this evening and let someone else look after dinner, you're up keeping the Irish tradition of Nollaig na mBan (Women's Christmas in English) also known as Little Christmas.
Traditionally, the one evening a year women could go to the Public House for a glass of porter without raising eyebrows was Women's Christmas. Here we are, Nollaig na mBan 2021 and we still can't go to the pub – but at least it's for different reasons. As an aside, they could stop in for a glass of stout while shopping at any time of year because it was 'good for the blood'.
This is when women got together and left the household duties and the brood to the man. It was considered bad luck to take the Christmas decorations down before this day, a tradition still observed by many. Holly which was used to decorate the house would be burned in the hearth, though others saved the Christmas holly to burn on Shrove Tuesday (generally known as Pancake Day today!)
Women chatted over tea and the last of the Christmas cake or they'd enjoy time with a drink either in the pub, pulling their shawls over them before they made their way home, their cheeks flushed from the stout and their bellies full from the beef sandwiches the publican would lay on for them.
January 6thand the Twelfth Day of Christmas is celebrated in many cultures, known as, Three Kings, Epiphany, Star Night, Twelfth Night to name a few.
What of Nollaig na mBan 2021? I miss my sisters. I miss my friends. I am thankful for my daughters. While the feast is local take away and a bottle of wine – yes – the decadence of a Wednesday in January, it is no less special. We are grateful for everyone in our lives (yes, that includes the our beloved men), we are still together, albeit a bit bedraggled after an @Home spin class before dinner. I'll wager a bet the women in their shawls falling out of the pubs would have a right laugh at a bike that didn't go anywhere. Lets not even mention the Zoom . . .